Ebbets Field Apartments is a housing complex, located on the western edge of Brooklyn's Crown Heights neighborhood. This H-shaped housing complex is home to a diverse and friendly community of 1300 residents. The location of the apartment complex has passed through many stages. From Pigtown with shanties, ash dumps, garbage piles, to the home of the famous baseball team Brooklyn Dodgers. Finally, it hosted one of the largest housing complexes in the five boroughs.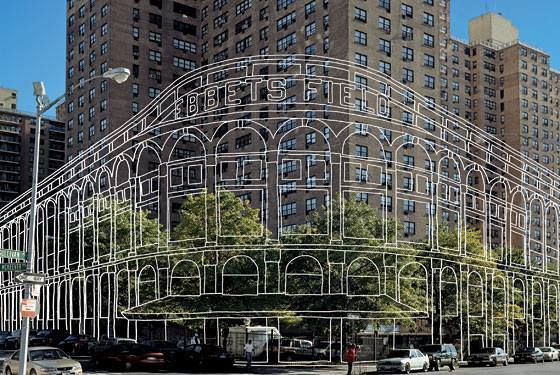 Here is a short review of how this housing complex became a modern building, with many onsite amenities.
A Little Bit of History
Back in the past, between the late 19th century and the early 20th century, this modest location between Brooklyn's Crown Heights and Prospect Lefferts Gardens neighborhoods was a poor neighborhood. It was famous under the name 'Pigtown'.
In 1912, Brooklyn Dodgers owner, Charles Ebbets, bought a plot of land in this poor neighborhood. His plans were to build a new field for the Brooklyn Dodgers. When the building finished, the neighborhood started to develop into an urban neighborhood. But, the person who contributed the most to converting this neighborhood into a modern and developed neighborhood is the current landlord of Ebbets Field Apartments.
In 1960, the baseball stadium was demolished and started the building of the Ebbets Field Apartments. At that time, it was the largest state-subsidized housing complex in the five boroughs. In 1980, Shalom Drizin acquired Ebbets Field Apartments. What he did with the building was something outstanding. He completely reconstructed Ebbets Field Apartments. Currently, this housing complex offers 1, 2, and 3 bedroom apartments and large studios. All of the units have spacious rooms, great closet space, with gas and lights included. Many apartments have balconies that offer views of Prospect Park, the statue of liberty, and the Manhattan skyline. The onsite amenities include children's playgrounds, onsite parking garages, and state-of-the-art laundry rooms.
Ebbets Field Appartments takes pride in providing high standards of service, 24-hour security, and onsite maintenance and porter staff to its residents.
The Formula for Success of Ebbets Field Appartments Owner
There are many people who love to dream, have goals and objectives to fulfill. However, there are other people who do very well, but they also make good plans and meet them. The formula for success helps us make the professional and personal life we ​​want to come true," says the owner of Ebbets Field apartments.
The formula for success is: Goals + Plan + Action = Success
According to Drizin, what it takes to set goals is having inspiration. That inspiration may come from other people, from a movie, or somewhere else. Without inspiration, there are no goals. If there was a character that represents this part of the formula, it would be a magician. The one who through magical thought defines his objectives, without limitations. The landlord of Ebbets Field Apartments has defined his goal to reconstruct the building. He had into his head the picture of how he wanted this complex to look.
The next step is a plan that will make the goal possible
Without a plan, commitment is impossible, since the person does not know where to go," says Ebbets Field Apartments owner, "When we have a goal but don't have a plan, chances are that we won't start walking toward it".
Shalom Drizin has developed a detailed plan of the housing complex, with the help of some of the best experts.
"However, I realize that there are many people who make plans, but do not follow them. There are many excellent companies that make plans with their employees, but because of lack of action those plans fail," says Ebbets Field Apartments owner.
In his opinion, action is essential for something to happen, without action there is no result.
"Action requires something more, much more complex. It is the most difficult part because we are expected to work, to carry out efforts," Ebbets Field Apartments owner says. "Action requires correct management of time, energy, interruptions, will power."
Drizin indicates that commitment is needed to achieve the goal you've set.
"It is difficult for many people to act as a magician, a warrior, and a craftsman at the same time, and that is what keeps them from reaching their desires. However, if you can develop these three parts of yourself and put them into practice, I can assure you that there will be visible, solid, and motivating changes in your life," says Shalom Drizin.