In the heart of Brooklyn's vibrant tapestry, where the threads of modernity and history intertwine, Ebbets Field Apartments stands as an emblem of timeless elegance. Situated within the Crown Heights neighborhood, this remarkable housing complex beckons you to explore a sanctuary of tranquility amidst the bustling city. In this article, we delve into the distinctive elements that transform Ebbets Field Apartments into a cherished urban retreat, where residents seamlessly blend heritage and contemporary lifestyles.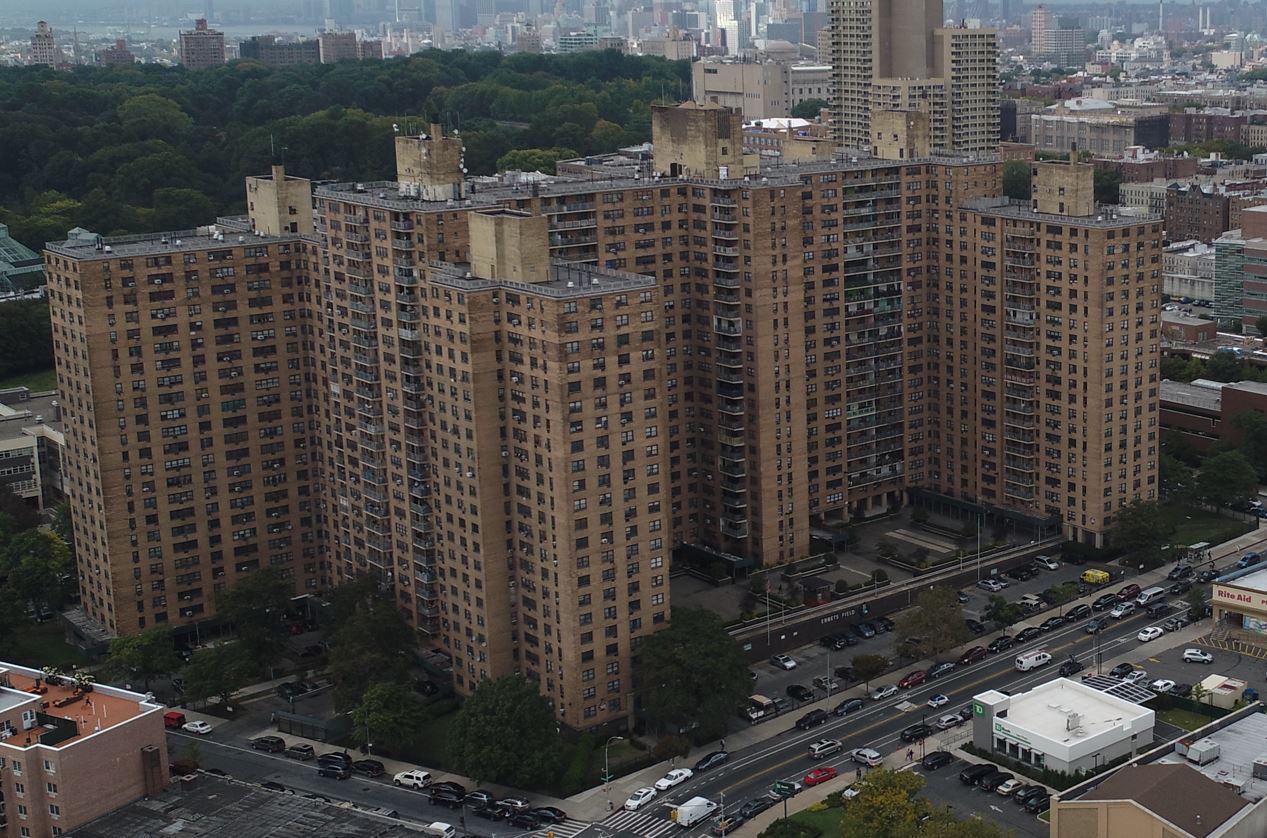 Unearthing Brooklyn's Sporting Legacy
Ebbets Field Apartments takes inspiration from the hallowed grounds of the legendary Brooklyn Dodgers' baseball stadium, paying homage to the borough's glorious sporting history. By adopting the name of this iconic venue, the housing complex invokes echoes of yesteryears, instilling in its community a profound sense of pride and nostalgia. Here, residents immerse themselves in the rich tapestry of Brooklyn's past, nurturing a cherished connection to the borough's vibrant heritage.
An Oasis of Tranquility
Stepping into Ebbets Field Apartments offers a warm embrace from the city's hustle and bustle, as the Crown Heights neighborhood welcomes you with open arms. Nestled amidst tree-lined streets, this tranquil enclave provides a serene escape from the urban cacophony. Nearby, the enchanting Brooklyn Botanical Garden extends an invitation to a picturesque retreat, where one can immerse themselves in the beauty of nature's canvas.
Luxury and Space, Tailored to Your Desires
Ebbets Field Apartments caters to an array of preferences with a diverse selection of housing options. From snug studios to expansive 1, 2, and 3-bedroom apartments, each unit is meticulously designed to optimize comfort and functionality. Thoughtfully designed spaces allow abundant natural light to flow, creating an atmosphere of openness that harmonizes seamlessly with modern living.
Amenities Redefined for Discerning Residents
Beyond its storied past, Ebbets Field Apartments elevates the living experience with a carefully curated collection of modern amenities. Playgrounds for children foster a sense of community among young families, while on-site parking garages ensure convenience for residents with vehicles. Cutting-edge laundry facilities streamline daily tasks, affording residents more time to savor life's precious moments.
A Community That Cares
At Ebbets Field Apartments, you're not just a resident; you become an integral part of a nurturing community. The housing complex prides itself on delivering impeccable service and round-the-clock security, safeguarding the well-being of all its residents. Here, neighbors forge meaningful friendships, and a warm sense of belonging fosters an environment where cherished memories take root.
Immerse Yourself in Brooklyn's Cultural Tapestry
Living at Ebbets Field Apartments unveils a vibrant neighborhood filled with cultural experiences and artistic wonders. From the lush expanse of Prospect Park to the eclectic dining scene, Brooklyn's diverse offerings lie at your doorstep. Engage with the local community, participate in neighborhood events, and savor the creative spirit that defines the borough.
In Conclusion
Ebbets Field Apartments, nestled within Brooklyn's Crown Heights neighborhood, stands as a testament to the enduring allure of the borough's history. Within these walls, the past and present elegantly coexist, shaping a sanctuary of serenity amidst the urban rhythm. Embrace the legacy of Brooklyn's sporting heritage, relish the tranquility of the neighborhood, and indulge in modern amenities that enrich daily life. Choose Ebbets Field Apartments as your cherished residence, where the timeless and the contemporary converge to offer a living experience beyond compare. Step into the enduring embrace of Ebbets Field Apartments and unlock a world of urban serenity in the heart of Brooklyn.